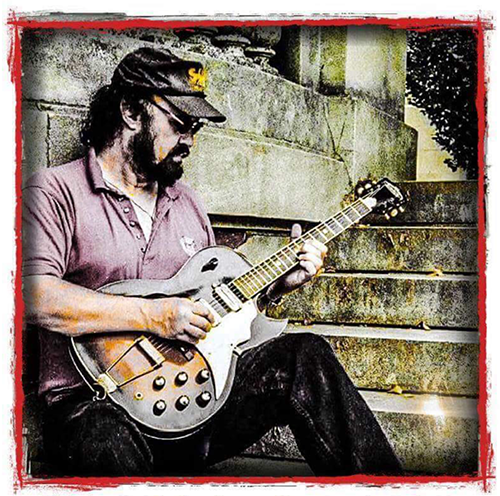 Guitarist Bob Angell started Blues Outlet, the very first electric blues band to come out of his native Rhode Island (USA), in 1966 having been heavily influenced by the Chuck Berry and Jimmy Reed records that were played regularly on local radio stations.
Seeing Muddy Waters at the world-famous Newport Jazz Festival in 1960, sealed the deal. "Funny enough, I saw an immediate connection between the blues and the church music I was familiar with since my earliest days. Somehow those giant handfuls of mighty Anglican organ chords found a sort of eerie reflection in the music produced by the giants of the blues. Something to do with the thundering emotion, I guess."
The fifteen big cuts on the new Supernal Blues CD were recorded in Newport, Rhode Island at Stable Sound Studio and in Memphis at the legendary Sun Studio. And they run the gamut from delicate acoustic tunes and blistering electric guitar sorties to stomping goodtime rockers. And the high-flying lyrics are as entertaining as they are deep. (Just wait until you hear "Drinkin' Shoes.") But they're all the straight nach'l blues.
Whether you prefer your blues with Southside swagger or London aggression, with a dash of Memphis spice or big city swing, you're bound to find it here. And in spades.
As Angell's longtime mentor, the fabled Hubert Sumlin said, "He really is one of the best."
Bob Angell was inducted into The Rhode Island Music Hall of Fame in 2015 and is the newest addition to the Rawtone Records stable of artists.